Despite 2020 being the most unusual year we've ever faced. We are delighted to be awarded Most Outstanding Luxury Domestic Staffing Agency 2021 by Corp Today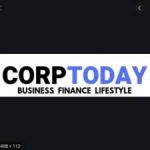 Corp Today is the Best Business Magazine in the world for enterprises. It focuses distinctively on emerging as well as leading fastest growing companies.  We are very honoured to be acknowledged by Corp Today. At Polo & Tweed, we strive to provide the best staffing and recruitment solutions all over the world. As well as providing world-class training for all domestic staff.
Work with Us
Would you like to work with the most outstanding luxury domestic staffing agency? We would love to hear from you! Our dedicated team of highly experienced recruitment consultants who can fulfil the best possible staffing needs you have. We have the most extensive vetting process in the industry. This means that all candidates are thoroughly checked. Before you would even see their CV for your consideration. This means we can provide you with a focused, effective and efficient recruitment process. Getting you the best possible domestic staff for your household. Wherever you are in the world.
Train With Us
Would you like to take your career to the next level? You should consider training! We have online, in-person and private training suited for everyone's needs. Training can boost your career. It can give you confidence. And it can make the difference in getting your dream job. Whether you are looking to get better in Silver Service. Maybe Housekeeping. Or perhaps House Management. There is a training option out there for everyone. And if you cannot find exactly what you need. We will most likely be able to tailor-make a training programme exactly for you. Why not contact us now to find out more!