Polo & Tweed Mission
Polo & Tweed provide a specialist service in domestic staff recruitment and domestic staff training. Based in Mayfair, London, we work with a global network of clients in private homes, hotels, restaurants, chalets, and yachts.  We approach our services from a unique and fresh perspective. It's not the bottom line that drives us, but the desire to satisfy and provide the very best service we can to our clients.
It might sound a bit cliché, but we would much prefer to keep a happy client for life rather than just work with brand new clients each time.  Our ethos is what drives us, and makes Polo & Tweed one of the (in our opinion) friendliest and eager to please agencies.  Why not try us out and see for yourself?  We aim to reply to email/calls within 24 hours, and when you call us you won't get through to an annoying call centre or computerized systems. Our receptionists are highly briefed and excel in customer care and interaction.  We love talking to both clients and candidates and believe that both are equally important.
About The Founder
Lucy Challenger is the CEO and founder of Polo & Tweed.  She has set up and founded a number of successful businesses throughout her career, and since 2012 has been working as a consultant in the domestic recruitment industry. After having her first child in June 2015, she took a well-earned break and later that year decided it was time to launch her own brand.  Polo & Tweed was born.  Lucy had become somewhat jaded about the general approach to domestic recruitment and training and felt that competition is always a good thing as it ensures that the service that is provided to candidates and clients alike is of the highest standard. She relishes the chance to show her clients, friends, and followers of her work around the world this exciting new brand which has a wealth of knowledge and long-standing within the industry.
Lucy records a successful podcast which focuses on industry experts and leading success stories – you can listen to the podcast here.
Lucy went on to handpick a number of team members to work at the company. She recruited the team carefully to ensure that they each provide and offer support and skills to the boutique business.  The team consists of:
Ruth
Recruitment Consultant & Training Co-ordinator
Ruth has been working with Polo & Tweed for over three years, and is focused on client care and accounts, as well as training development. Ruth goes the extra mile to get the work done, and is friendly and likes a good chat!
Chloe
Recruitment Consultant & Training Co-ordinator
Chloe joined Polo & Tweed in 2019 and comes to us with a background in recruitment.  She is always bubbly and positive, and with a quick thinking approach, gets her work done with efficiency and dedication!
Jack
Admin Assistant
Jack joined Polo & Tweed in 2019, and draws on his background as a professional Chef and Caterer, and his work in professional sales.  He is always on the ball, great with his admin and organisation and likes to build positive relationships with the candidates he works with.  He also shares yummy food tips with us which we love!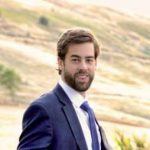 David
SEO Specialist
David talks technical.  He likes to think about keywords and social media branding and networking.  We love David and in turn Google loves us! 🙂

Shane
Google Ad Word Specialist
Shane and David work closely together to ensure that our campaigns are managed, letting clients, candidates and the world know about Polo & Tweed and the great work we all do.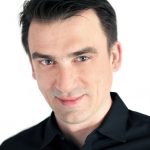 Mario
Website Designer
Mario works on making the website look as slick and professional as it can be. Optimising it for use on tablets and mobiles.

Ana
Graphic Designer 
She is able to put pen to paper and create the concepts that exist in Lucy's head.  Developed the amazing Polo & Tweed brand and logo and the very special gold plated business cards!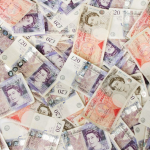 James
Accounts
James is the worlds best accountant.  This is a fact.  James keeps us all in line and he makes sure we always get our numbers right!
Mark
Legal
Mark is an expert on the subject of law.  He gives us all the support and guidance required for day-to-day business and advice.  A lovely chap too!
Philanthropy
Polo & Tweed was born to help our incredible clients around the world find their perfect staff, and for our wonderful candidates secure the right fit in every job they work in. The bottom line is generally what pushes all business and we work hard in order to pay our staff and run our business.
But we are a big believer in philanthropy and pride our 'green' approach to life. We operate almost exclusively in the digital spectrum and try to keep our carbon footprint to the minimum. Once our targets are met we donate regularly to charity and support local and worldwide causes around the world.
Here are some of the charities we support.