Do you know what the most popular domestic staff positions are? What kind of domestic staff roles are out there, and which might be suited for you? The domestic staffing industry is a large industry that employs millions of people all over the world. And it can be a very exciting career to get into! So find out the most popular domestic staff positions here, and see what might fit in with your skills and experience.
Housekeepers
A very popular, if not the most popular domestic staff position is that of the housekeeper. Housekeepers are popular members of staff in all different types of households, all over the world. From having a housekeeper come in once a week. To full time live in housekeepers. There are many different ways this profession can work for you!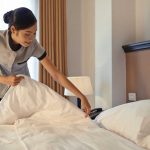 Make sure that you understand the difference between a cleaner and a housekeeper though – as there are many! This job can be a very rewarding and exciting one – but is not for everyone. It can be physically demanding, you can work long hours and you must be happy to get stuck in with tasks. From scrubbing the toilet, to doing all flower arranging all around the house.
Nannies
Nannies are another very good example of popular domestic staff positions. Just as Housekeepers, nannies can come in all different types of setups. Within the domestic childcare sector, there are different sub-groups too to distinguish. They are mainly different categories in terms of either their experience or their specific knowledge they have. For example, a Maternity Nurse specialises in the care of newborns and babies. Then Au Pairs, for example, are not childcare professionals but a junior nanny is. If you are looking to become a nanny, you need to make sure you have the right qualifications – and of course a passion and love for being around children!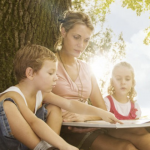 Domestic Couple
Another one of the most popular domestic staff positions is the domestic couple. A domestic couple can come in all different types of setups. A domestic couple is made out of two people who work together in the same domestic household. They can either be partners, or married, or just very close friends or colleagues. Please note though, that often domestic couples do live in on the grounds. In accommodation for them both to share. So that is something you need to be happy with!
Often the combination of a domestic couple is one of a housekeeper/nanny and a gardener/chauffeur, for example. But many different options are possible. It really depends on both your specialities and strengths, as well as what the household is looking for.
Butler
The butler is perhaps one of the most well known domestic staff positions. Many people consider the butler something of bygone eras and not something that fits into modern-day society. But the role of the butler has very much transformed and modernised and is still an often seen member of staff all around the world.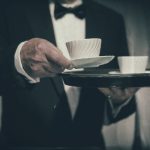 To become a butler you will have to have the right skills and experience. lots can be taught from proper Butler training, but you can learn a lot on the job too. Expect to be working long hours, and to start at the bottom to work your way up in any household or larger setup. A butler career can also be a very exciting and rewarding one. But it can also be extremely hard work with long hours and very little breaks. You need to really love to serve!
How Can Polo & Tweed Help?
Are you considering a career in domestic staffing, or would like to understand whether it might be the right path for you? Polo & Tweed are here to help! We have many years of experience working with all different types of domestic staff so we can chat with you to find out what route might be best for you.
Another great way to understand where to start is to look into training. Domestic staff training courses are a great way for you to learn a lot about the role you might be interested in, as well as the skills it requires. Why not have a look at our training academy here and have a browse through all the training options. And why not give us a call to chat about your future in the domestic staffing industry!