Welcome to your Polo & Tweed horoscope! We had a bit of fun trying to match each star sign to a great career or job that we feel would match the personality and treats. So why not find out now what your dream job could be, according to our Polo & Tweed Horoscope!
Star sign: Taurus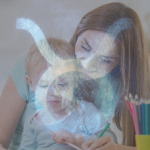 The reliable, patient and responsible Taurus would make a great Live Out Nanny! You have all the qualities to excel as a live-out
 nanny in a busy household. A great new job opportunity could be waiting for you. Did you know nannies can have enormously successful careers? Travelling the world and earning up to £80k! Why not register on our books so you can keep an eye out for the latest live out nanny jobs for you.
Star sign: Aries
You're enthusiastic, optimistic and passionate, Aries. A career as a House Manager might be your calling! You are determined in what you do. Confident and you need the passion for your job to deal with even the busiest of households. You should check out our free House Management Taster Training course to find out more. 
Star sign: Gemini
With your gentle, affectionate, and adaptable character, you would make a great Maternity Nurse, Gemini! You have the patience and the caring nature to match the job, and your ability to learn quickly is perfect when you are working with the quickly changing world of newborns and new parents. Being a Maternity Nurse can give you great flexibility, and check out the earning potential here.
Star sign: Leo
The creative, generous, cheerful and humorous Leo is perfectly suited as a Holiday Nanny! You will be the perfect addition to a family holiday, providing fun and entertainment with the most creative activities, even during long uninspiring travel journeys. Do you like the idea of travelling to the most beautiful locations for work, spending time caring for children? Then you should sign up for our job alerts and apply as soon as you see the right job for you!
Star sign: Virgo
Your practical, loyal and analytical nature is perfectly suited for a career as a Personal Assistant! You will be able to bring structure and organisation to the busiest of households. Being able to multitask and make everything run smoothly. If you'd like to find out more and find your PA dream job, why not get in touch and keep an eye on our job vacancies!
Star sign: Capricorn
Is there a more suited Butler than the Capricorn? With your disciplined, responsible character, you are great at taking charge. As well as maintaining self-control and do exactly what is expected of you. A great Butler aims to serve. And that is right up the Capricorn's street! You should check out our FREE Taster Butler training course. Simply to find out if this is a route you should be exploring. 
Star sign: Libra
With your excellent social and diplomatic skills, you could be a great Head Housekeeper, Libra! You will know how to lead a team because you are fair and clever. You also would not shy away from helping out any of your team. To become a Head Housekeeper, have a look at our Management training courses. Or keep an eye on our job vacancies!
Star sign: Scorpio
Scorpio, you are resourceful, brave and passionate – have you ever considered a career as a chef? You have the characteristics we see many amazing chefs have, and there could be an exciting career ahead of you. Working in a private household as a chef might particularly excite you. As you will be in charge of the kitchen. Read all about what it means to be a chef, here.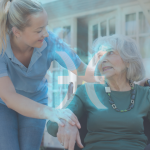 Star sign: Pisces
With your compassionate, intuitive and gentle nature, have you ever considered a career as a carer, Pisces? It is such a rewarding job to do, and it will really suit your caring nature. We can help you find an amazing carer role if you simply keep an eye on our job vacancies!
Star sign: Sagittarius
Sagittarius, your generous nature, combined with your great sense of humour, would be very much suited in a private household chauffeur role. You would enjoy the aspect of service and helping people, as well as the social side of the role. Keep an eye on our job vacancies to see the next great chauffeur role come up.
Star sign: Aquarius
Aquarius, your independent, progressive nature might be perfectly suited for a gardening job role. You will mostly work independently. There will also be lots of space for your originality to be applied when it comes to landscaping and design. You will enjoy the hard work and independence it can give you – have a read here to find out all about what it means to be a gardener, and how it could become your next career!
Star sign: Cancer
Cancer, your highly imaginative, sympathetic and loyal character is perfectly suited to the role of a Live-In Nanny. When living in, you will bond with the family and children in a great way. In a way that you would enjoy and be very good at. You will be full of ideas for activities for the children. And you would enjoy every minute of it. So why not have a browse in our job vacancies to see if there might be a nanny role suited for you, and to understand more of what it would mean to be a nanny!
Did you like the Polo & Tweed Career horoscope? And more importantly, did you recognise anything with your star sign? If you are interested in any of the potential job opportunities or career paths, we can help! We always love to chat, so whether it is training or job opportunities you are after, simply contact us here now and we look forward to speaking to you.