Do you know why you should hire a temporary gardener? There are many different reasons why you should consider this. Even if your garden is not extremely large, of not that difficult to maintain. Perhaps you want to get it ready for a specific event? Or you might temporarily be unable to maintain your garden. Finally, you might just need a professional to help you out. All valid reasons why you should consider to hire a temporary gardener!
Get Your Garden Ready For An Event
If you have a great outside space, you might well want to show that off – and rightly so! There are so many stunning events and parties you can organise in your garden. From a family barbecue to a full wedding ceremony!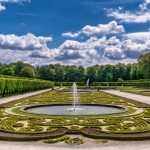 Whatever your event is you have coming up, do consider finding a gardener to help you with getting ready for the event. Whether it is just a good clearing up of space, and leaves. Or perhaps a full redesign. Your gardener can help make your event as special as it can be. By making sure all your plants and flowers are in top condition, for example.
Tihngs that seem simple and obvious – but very needed – like cutting the grass and deweeding. If you want to leave a lasting impression to your guests, than having you garden look its best is really worth the investment!
You Are Unable To Work In Your Garden
Perhaps you love spending time in your outside space, and gardening. However, there might be times when you simply are unable to do so. Or at least, to do all the work that is required. Maintaining and keeping up an outside space, however large or small, is hard work!
Perhaps you are simply too busy to keep up with the work the garden requires, for s certain period of time. The problem with any outside space, is that the longer you leave it, the more work will accumulate.
Perhaps you find yourself temporarily physically unable to do any of the (heavier) gardening work. Then looking at the option of hiring a temporary gardener is perfect. They will make sure everything stays up to date whilst you are unable to do the stuff you normally do.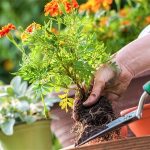 It can give you great peace of mind knowing that your outside space is being cared for and looked after by a professional. So that when you are ready and able to pop your gardening gloves back on, you will simply be able to pick up where they left off!
You Need Specific Help
Perhaps you have an issue in your garden that you do not know how to solve. It could be anything, from an illness or an infestation that is taking over your plants and flowers. Through to rotting trees, or flowers that simply will not grow.
When you have a specific gardening issue that you yourself cannot seem to be able to get on top of, considering a temporary gardener to help you out is the perfect solution.
Gardeners will have seen any issue before and will be able to analyse, and understand what is causing the problems in your garden. And depending on the issue, they will be able to efficiently deal with the problems. This might mean they can get something sorted in a day, or a couple of weeks. But by getting a temporary gardener to support you, you are getting the professional opinion you need to return your outside space to its former beauty.
How Can Polo & Tweed Help
Are you ready to consider a temporary gardener for your outside space? We can help! Polo & Tweed are the experts in domestic staff recruitment, including finding you the best gardener to work for you, anywhere in the world! Finding a temporary gardener does not have to be a long and complex process – so why not let us help you. Our highly experienced team will be able to find you the right person efficiently with very little time needed from you. So you can get your temporary gardener in to sort whatever issue you have out, and for you to enjoy your outside space again.