Are you not sure about what the best time is to hire a gardener? Let us help you! If you are looking to hire a gardener for your home or estate, it is important to get the process right And starting the recruitment process at the right time can make a big difference. When the best time to hire a gardener is, will really depend on your situation and setup. We will take you through the different scenarios below!
You Need A Gardener For A Project
Are you looking to hire a gardener for a specific project? Instead of for long term employment? Then you need to make sure you time the hire right with regards to the project.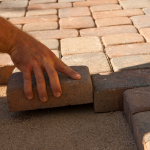 So in this case, the best time to hire a gardener is a crucial part of the project.
It is quite common for people to underestimate how long it can take to hire a gardener. You do not want to rush the process as you might miss important things along the way. Do you know when the project is supposed to start? Most gardening projects will be related to a specific season. So you want to get the hire process for your new gardener started well in advance of your project start.
An average recruitment trajectory can take 2-3 months. Sometimes it might be a lot quicker – but if you are really looking for a specific person it might take time for that person to become available, for example. Besides that, you want the gardener already to be hired at least several weeks before the start of the project. Your new gardener will need time to prepare. And familiarise themselves with the gardener project they will be working on. So give yourself at least 2-3 months and you should be fine!
You Want A Specific Gardener
Do you want to hire a specific gardener? It might be that you have a specific person you really want to work for your household. Someone you might know or have heard about.
If this is the case, take into account this person's notice period. If they are working in another place at the moment, they might have a notice period for up to 3 months that they would need to complete. Before they could start working for you!
If you are looking for a specifically skilled gardener, the process can take longer too. It is worth taking your time, to find exactly the right gardener you are looking for though. If you know you need a gardener with specific qualifications and skills, give yourself at least several months to find this person. If the specific background and experience is important – you don't want to have to compromise on anyone who does not fully fit the bill.
The right person might well be out there. But have patience, and use a good agency. They will have a much wider network of gardeners and they might well be able to find your perfect person a lot quicker.
You Are Replacing A Gardener
If you are replacing a gardener who is currently working for you, with a new one – you need to make sure you adhere to the contract rules that were set in place. You must give your current gardener a notice period before you end their employment.
Depending on how long they have been working for you, can depend on how long the notice period needs to be. It can also differ per country so make sure you are clear on the rules. and regulations of the country your gardener is working in. Finally, check the contract that was drafted – if there was one. Even though you might want to terminate this gardener's work for you – you want to make sure you do this correctly and according to all the legal regulations.
You Want A Gardener For Your New House
Are you moving house, and looking for a new gardener to start working there? This can be a tricky one to time – but again starting early can save you a lot of headaches!
Especially when moving house, finding the best time to hire a gardener is an important part of the moving puzzle.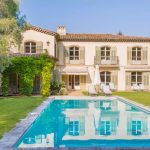 Buying a new house can be an unpredictable timescale. Especially if you are dependent on a chain or other buyers and sellers too. It is good to start your recruitment process to hire a new gardener as soon as you have found the house you will be moving too. There is also no point in starting too early! If you are not planning on moving for another 6 months, this will be a little early to start looking. Because even though gardeners might have notice periods. It is unlikely they would wait – or are able to wait – 6 months or longer for a new job to start.
How Can Polo & Tweed Help?
Finding the best time to hire a gardener can be tricky. Especially if you are under time pressure, or looking for a specific type of gardener. But Polo & Tweed is here to help out with even the most challenging of recruitment processes! We have a very large selection of fully vetted and checked gardeners on our books already. Which can speed up the process, and it will also take away a lot of the hard work for you. Why not get in touch with us today, to find out how we can help you to hire your new gardener!