Are you looking to hire a gardener for your home? You should consider using a recruitment agency to take all the hard work away from you. It can be quite daunting not knowing where to start in the search for your new gardener. You also don't want to waste any time with candidates that are not suited for you. And get the pick of the best gardeners available!
To get all this, and much more, you should use an agency to hire a gardener. Find out even more reasons why here:
Vetting & Selection
One of the greatest benefits of having a recruitment agency finding a gardener for you to hire is that they will extensively vet and check their candidates. A reputable, high-end agency will only register candidates on their books who really match with what their clients are looking for. And they generally hold a very high standard.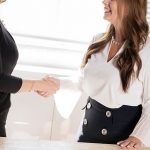 Hiring someone yourself can be really challenging. Even though the CV may look great, you still do not know what you may get. Unfortunately, there are a lot of people out there who claim they are something they are not. And when hiring a gardener form your home, you need to know exactly what is what. Although this person might not be directly working in your house, or with your children. They will still be in your private space. And work around you and your family.
Safety and security are of the utmost importance when it comes to hiring new staff. This is why using an agency to hire a gardener is a great idea. Because by using a recruitment agency, you can rest assured candidates are thoroughly vetted and checked before their CV even lands in your inbox! Did you know lots of agencies are able to provide DBS checks for candidates too? It can be very important, especially if your gardener will be working around children. So definitely something to ask your agency!
High-Quality Candidates
If you would put a job advert out yourself for your new gardener, count on receiving countless of applications in your inbox. That might sound great, right? Lots of candidates to choose from, you may think. It could not be further from the truth though.
Because the problem with all those CVs is, that most of these candidates will not be suited for the role you are looking to fill. It is really normal for any job advert that is posted online to be flooded with applications. But hardly any of those will be of high quality or even remotely suited.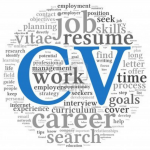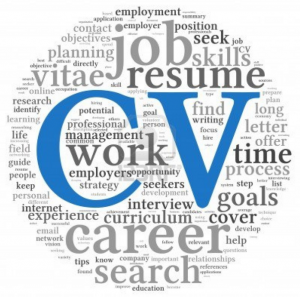 And this is where the agency comes in again. When you use an agency to hire a gardener, none of these issues will occur. Agencies get hundreds of applications and registrations every day too – but they know how to deal with it. Most of the time they have a full team who specifically deal with all the applications and go through them so that only the best candidates end up being registered with the agency.
So then when the agency posts a job on your behalf, only the already vetted and selected candidates will apply. Besides that, the agency will do a final selection of sending you only the CVs of candidates who are actually suited and qualified for the role. With CVs, it's much more about quality than quantity. Let the agency do all the hard work for you. And you can just focus on the small group of extremely suitable candidates who tick most, or even all, of your boxes.
Agency Fees Explained
Some people might be put off by paying a fee for using a recruitment agency. All agencies will charge slightly different rates, depending on the package and set up. Any agency should be completely open and honest to you about their charges and T&Cs before you sign up, so you know exactly what service you can expect.
It is a lot of hard work to find staff, vet, and select candidates. So an agency fee covers many things, including the location of the agent ( office costs), cost of all the employees of the agencies, and the way their company operates.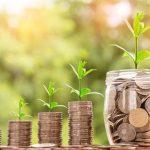 So, for example, an agency which is just run by one person somewhere in the north of England might have lower fees than a larger recruitment company based in central London. But please be mindful: like with everything, but especially with recruitment, you do really get what you pay for.
Be particularly aware of agencies that charge a registration fee. There is no reason why an agency should charge you any money op front before they have conducted the work for you. It unfortunately is a technique used by some agencies to make a quick bit of money with potentially not having to do a lot of work. or any at all!
Please make sure to never pay an upfront fee for and make sure you read and understand the terms & conditions before you start any search. The T&Cs are there to protect you as well, so make sure everything is clear before you let the agency commence work to avoid confusion later on in the process.
Let The Experts Do The Work
Where a great agency shines is the service they provide to you, and the support during the search.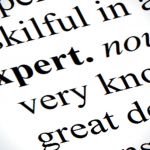 They should be there available to talk to you, explain any parts of the process, and fully guide you through everything. Even though they might not be instantly available when you call, they should always ring back!  When you are in regular contact with your agency, it will really help in seeing up the process, but also getting the best results.
How Can Polo & Tweed Help
If you are looking to use an agency to hire a gardener, Polo & Tweed can help! With the most extensive selection and vetting process in the industry, we only have the absolute best candidates on our books – including gardeners! Let us do all the hard work for you. Our highly experienced consultants will be able to understand your needs, offer expert tips, and advice on the process and things to consider. And all you have to do it pick the person you like the most! Why not give us a call now, and find out how we can help you.