Lucy Challenger, CEO of Polo & Tweed was delighted to be invited to help a VIP client find an experienced nanny for her family.  The client was willing to partake in the Channel 4 documentary, so Lucy and the team agreed to be featured in the show.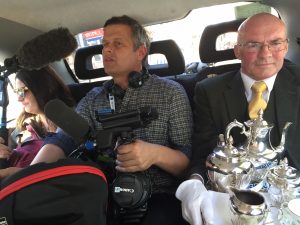 Check out our exclusive video clip below!
The first few days, the director interviewed Lucy and the client as they prepared for their recruitment
We met with Lucy and the client in a 5* Mayfair hotel to start the process.
There were a few interesting applications which our client was entertained by – all in the name of good fun! 🙂
Lucy was filmed in many locations, talking about her experience in the industry and the process that parents go through when they are outsourcing their help to nannies.  After all, most professional families wouldn't be able to work if they didn't have full time
If you need any help or advice with your own recruitment, we'd love to hear from you.  Why not drop us a line and one of our experienced consultants will get back in touch (you can even speak to Lucy!) to discuss your needs.