This month's super tutor is Valerie Westfield.  Here she shares her top tips for being a super tutor, and why she thinks it's the best career on the planet.
Full Name: Valerie Westfield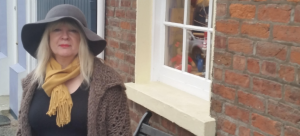 Age: 54
Location: Living in Northern Ireland at present
Profession: Qualified high school teacher English and Drama, M.Ed. in Special Education and a PhD. I also have a certificate in Teaching English as a Foreign Language (TEFL). 
Why did you decide to enter your profession?
I didn't plan to go into teaching, it was just one of those things that happened. I am so glad I did as I really love it.
Did you have a background or education with children or adults?
My first teaching job was in a high school in the Isle of Man. I had a great year there as a newly qualified teacher and it was a magic place to be, but like any new teacher it took a bit of time getting used to everything. However, I loved teaching from the very first moment I started, and I still love it just as much today- if not more!
From that first job I have had many other great positions in different settings teaching English in high schools, such as working as Head of Special Needs (SENCO), Head of Student Support in a College, and teaching the International English GCSE and the IELTS  in an independent school to very wealthy Chinese and Russian pupils.
Tell us a little about your first super tutor position and what it taught you?
Some years ago I worked as a nanny and private tutor in France and Switzerland for an Aristocratic family who had Royal connections. When in France we were resident in Versailles- though I have to say I was resident in the servants quarters! But it was a wonderful job and I will always remember it for being such an adventure.
Since then, give us some insight into your favourite jobs and what made them so special?
This month's super tutor of the month has had some incredible jobs! #jealous
Click To Tweet
Out of all the teaching posts I've had over the years I must say my most favourite was being a teacher in charge of a study centre. This was a school improvement role and I was employed to raise the GCSE grades across the school in the core subjects, which I'm pleased to say I did.
I also set up a gifted, talented and more able group, the high achievers society which ran on a Saturday morning for year 7 and 8, and lots and lots of other things too.  What made this job so special was the fact that I was working with all abilities. As far as I was concerned, every child was a valued and important person, and when they achieved the best of their ability that was just brilliant.
What has been the most challenging situation you have faced in your professional career to date, and how did you overcome it?
As a teacher I think the most challenging situation is to try and engage pupils who just don't care about school and who don't want to be there. These are a very hard group to get through to- sometimes you do and sometimes you don't. Some days you'll say to yourself "What am I doing here? There must be an easier way to make a living!".
However, sometimes high flying pupils don't care either. One thing I know for sure is that kids are the same the world over.
What do you most love about your job?
What I love about teaching is the buzz and the banter. I remember one particular day at the end of a lesson, the class were lining up to go out at break time. I was standing by the door waiting for the bell. When the bell went I opened the door and let them out. One of the 15 year old boys in the queue said to me on the way past "See you tonight Miss, same time, same place!"
It sounded very funny- I did private tuition with him and went to his house on a Tuesday night at 6pm, and that was what he meant.
What are your top tips for interviews?
My top tips for interviews are very simple: only apply for jobs that you are really passionate about and know that you can do with your eyes closed. This will come across in the interview, and if you know your stuff you'll be able to talk and the conversation will just flow.
I would also recommend always taking some examples of things that you've done in previous jobs, such as a parent's guide for children who are doing their GCSEs. I designed and wrote a booklet like this, and it always served me well to use it as an example during interviews.
What would be your advice to new candidates starting out in the profession?
My advice to a new teacher starting out in their career is love your subject, be passionate about it and this will come across to the children. Don't try and bluff your way through something, as they'll always be able to see through it. I always say "I don't know the answer to that, but I will find out for you".
Build up your resources over the years as it makes life much easier for you. Love what you do, and you won't work a day in your life.
Why do you prefer being a super tutor over an office job?
When you've have been teaching for as many years as I have, you'll earn the title of super tutor! I prefer doing this job because I'm experienced and I know that the children and adults that I tutor will pass their exams or improve in whatever they are doing.
I love being confident in my job and knowing what I'm doing- I could tell you what level a child is at by the first sentence they write for me. That just comes with years of experience and a real love of what I do.
Lastly, what are your dreams and hopes for the future?
My dreams and hopes for the future are to continue being a super tutor! I would love to do some short assignments abroad so I can travel anywhere in the world. At the minute I travel to London every other weekend on a Sunday  to tutor the child of a Russian family for 3/4 hours. I'm open to offers regarding my tutoring any where in the UK or abroad.
Private tutoring is fabulous, because as a teacher I can help improve the lives of many children and adults. For example, once I tutored a qualified Vet who had trained and qualified out side of the EU. She had to sit the IELTS exam before she could sit her membership exams at the Royal College of Veterinary Surgeons. It was so amazing tutoring her in order for her to pass the IELTS, and I was so pleased for her when she did it.  This is why I am a super tutor: I'm doing what I love.
Are you looking to hire a super tutor? Do you need advice on the kind of tutor you need? Why not get in touch with Polo & Tweed? We would love to help you find a super tutor!