Are you looking to hire a Housekeeper but not sure what to go for? It is a classic dilemma when hiring a new member of staff. Part time vs full time – which Housekeeper is best for you? To understand which type of Housekeeper you should go for, we need to look at what you are expecting from your Housekeeper, potentially the size of your property and your family set up and lifestyle.
So: part time vs full time – which Housekeeper is best for you?
Housekeeper Tasks
A first thing to think about when hiring a Housekeeper, is what the reasons exactly are or this? A Housekeeper, for example, is very different from a cleaner. So before we can look at whether your Housekeeper should be part time or full time, let's look at the tasks a Housekeeper can do. Their tasks can be extremely varied, but the most general ones are listed here:
Organisation and general tidying of all areas of the house
Inventory of housekeeping cleaning products
Upkeep and general maintenance (or sending for repair) of the housekeeping tools
All general cleaning, both deep and upkeep of all the rooms in the property
Deep cleaning inside appliances
Emptying rubbish and bins
Laundry, ironing and wardrobe management
Clothing care, repairs and sending clothes to the dry cleaners
Window care and cleaning
Pet care, including feeding, walking, and taking to the vet
Potential (light) childcare, assisting with children or babysitting
Light gardening
Dealing with contractors and deliveries
Cooking, from simple daily cuisine through to more advanced dinner parties and events
Running errands, shopping, and other relevant duties/tasks
Managing inventory and stock keeping
Admin, paperwork, and organisation
House sitting and property care when the principals are travelling, or away from the home
The Difference: part time vs full time
To understand what suits you best, let's take a look at the definition of part time and full time Housekeepers:
A part time Housekeeper is someone who will work less than 30 hours per week for you. They sometimes work for other families too, or this might be their only job. Normally a part time Housekeeper would not live in with you, but live out only.
A full time housekeeper is someone who will work more than 30 hours per week for you – normally around 40 hours+. It is likely that you are the only household they work for! A full time Housekeeper can either live in or live out.
Size of your Property
When looking at whether you should hire a part time vs a full time Housekeeper, the size of your property can be of great importance. If you have a large house, considering of 3+ bedrooms, maybe several floors, including a garden, then a part time Housekeeper might not be enough for you. However if you are living in a slightly smaller house, but it is being used very intensly and regulalry, a full time Housekeeper might already be needed too. Think about whether you would want your Housekeeper to be with you every week day? Or would a couple of days a week be enough already? All things to consider!
Family & Lifestyle Set Up
What you need from your Housekeeper will also depend on your family and lifestyle set up. Do you have kids, and maybe pets? Chances are you will probably need a full time Housekeeper to keep on top of everything. Laundry and ironing alonge, for a family, can be a big task in itself!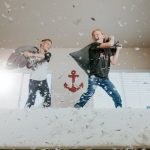 However if you are on your own, or without any kids, then perhaps a part time Housekeeper will do. Especially if you travel a lot or not use the house that often, and do not have a lot of people coming to visit or stay over.
What You Want From A Housekeeper
Having said that, it will also very much depend on what you want from a Housekeeper. Even if you are a person living alone, a full time Housekeeper could definitely be suited already. If you just require your Housekeeper to clean, and maybe add some extra finishing touches, then part time might be sufficient. But many Housekeepers, as you can see by the summary at the top of this article, do so much more.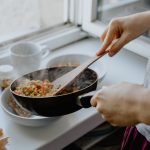 Your Housekeeper can be responsible for all the household shopping, food prep and even cooking. They can look after pets, children, and do the schoolrun. They can do deep cleaning, basic care of the garden, and specific clothing care. And so much more! If you want your Housekeeper to do (much) more than cleaning, and some of these tasks are definitely on your list, then a full time Housekeeper might be the right option for you!
How can Polo & Tweed Help?
If you are still unsure whether you need a part time or a full time Housekeeper, let us help you. Our highly experienced recruitment consultants will know exactly what would suit your household best. Just give us a call so we can chat about your current set up, your expectations from a Housekeeper and needs, so we can find the best option for you.
Polo & Tweed are world leaders in finding and placing the best housekeepers within households big and small all over the world. From full time live in Housekeepers to part-time roles. Find out how we can help you by contacting us here and we look forward to speak to you!