Polo & Tweed are delighted to provide access to one of the most respected trainers in the industry – Steven Ford.  Steven (or Steve as he is more familiarity known to us) works with Polo & Tweed, helping to design and develop the training modules, from advice on prop buying through to implementing training.
Steven teaches group and private training sessions and is regularly booked to work with discerning clients in their property, hotels, yachts and chalets around the world.
At Polo & Tweed, we only work with the very best of trainers, and Steve's professional career and skills are at the very highest of standards.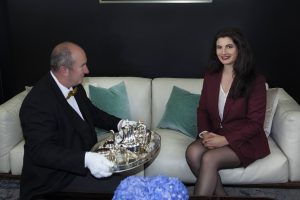 1986-1995
With a Royal Air Force military background, Steven returned to be the station commander's personal Butler in residence, taking care of all his requirements. Valeting, dinner parties, entertaining, cooking were all part of his duties.
1999-2001
Worked on board a super yacht as the Penthouse Butler. Duties included all room service needs, excursions, afternoon (high) tea, parties and formal dining.
2001-2005
5* hotel Butler service, managing million pound hotels with the staff under Stevens control and guidance. Duties outside of his standard Butler duties included health and safety, staff training, budgets and stock control.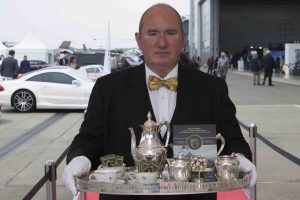 2013
Working for an extremely high profile client as her personal Butler in a grade-1 listed building in Warwickshire.
2014 – Present
Working as a freelance trainer for a number of training organisations in the UK and around the world as a Butler trainer. Now in 2017, Steven works exclusively for Polo & Tweed as their head Butler trainer.
If you would like to book Steven or know more about our Polo & Tweed training options, please don't hesitate to get in touch with us.