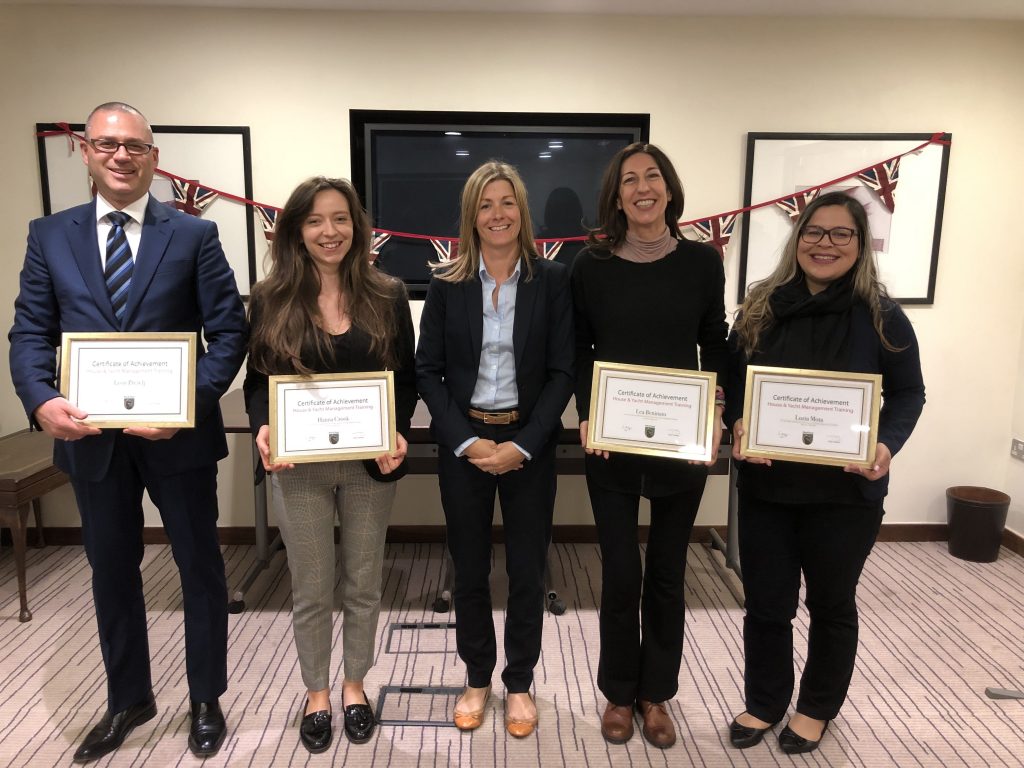 Alexandra is our Head Trainer at Polo & Tweed.  Alex has been working with us for over three years, and she has helped inspired the many students.  She teaches both in the group and private training settings.  Alex is helpful, intelligent and with an eye for detail, she is able to combine her passion for the industry and the passion to inspire to teach both young and old!
Meet the Trainer – Alexandra Parker-Larkin
1995 – 2007
Housekeeper, Steward and Chief Stewardess on multiple yachts and super yachts over the years. Working in long-term roles and freelance positions. Assisting with training staff on board, detailed cleaning, VIP functions, impeccable attention to detail, working extremely well in pressurised environments.
2007 – 2013
Freelancer for crew4crew.net, and freelance yacht work around my own family commitments. As well as assisting with marketing and training of staff
2013 – Present
Housekeeper for large estate in East Devon, this property is used predominantly for short term rentals, Alex oversees the property, with complete house management and housekeeping
2017 – Present
Alex works with Polo & Tweed as our head trainer and helps guide the team both in private and group training bookings. She assists with teacher training recruitment and has worked with large scale estates, Palaces, Yachts and private jets.  Alex is always skilled in reading between the lines and ensures that the staff get the highest training when in her care.
We look forward to welcoming you into our group or private training. And being taught by our incredible head trainer Alex!  Browse all the training that we offer here.