Are you considering hiring a gardener? If you do, you will probably be looking at costs. And you will rightly so wonder if it is expensive to have a gardener. There are many different ways to have a gardener work for you. With many different budget options too! Of course, keep in mind that you do get what you pay for. But when you have a good understanding of what you need, you might well be able to find. the right gardener for your budget/
So is it expensive to have a gardener?
Full-Time Gardener
Let's start looking at what probably is the most 'expensive' option. A full-time gardener. By default, the more someone will work for you, the more money you pay them. So of course, having a gardener working for you full-time will cost you more than someone who is working part-time hours.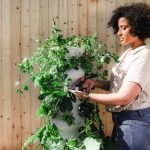 But if you have gotten to the point where you realise you need a gardener, you want to make sure you make the right decisions.
If you have a large garden, for example, or large grounds around your house. You might be entering a big project where you want to change your whole outside space around.
All those reasons could really qualify for you looking into the options of having a gardener working for you full time. With gardening work especially, the larger the space, the more the work. So one full-time gardener might definitely be needed. You might even want to look at a team of groundsmen & gardeners to get all the work done too.
Live in VS live-out
If you are looking at hiring a full-time gardener, you might want to consider live-in options too. It is quite normal for a gardener to live on the grounds of the house or estate they work on.
Before you hire someone for a live-in role, don't automatically assume that it will be cheaper though. Firstly, for a gardener to consider a live in role, decent accommodation needs to be offered. When it comes to gardeners, it is normally usually that the accommodation is a separate building or cottage, away from the main house. Meaning they would have their own private entrance, bedroom, bathroom and kitchen.
And although you might pay someone a slightly lower salary when things such as accommodation are included in the package, you still need to stick to – at least! – the minimum wage rules in your country.
Part-Time Gardener
A part-time gardener can be a great solution if you do want your garden or outside space regularly managed, without the cost of a full-time member of staff. Part-time gardeners would still attend your property weekly but do up to a maximum of 30/35 hours a week. Anything 35 hours of more in the UK is considered a full-time job.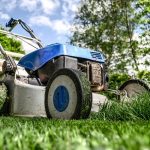 Speak to your gardener or recruitment agency if you are not sure what you need. They will be able to advise you on how many hours per week you do indeed need a gardener. And what the best options for you may be.
Employed VS Self-employed
When it comes to hiring a gardener, they can both be employed or self-employed. Find out what works best for you. Do you employ more staff? Then it is like you have payroll and contracts already set up. And it might be easy to add gardener to that too. But if you have never employed any staff before and you don't want to extra work of payroll and tax etc, then finding a self-employed gardener might be the best route for you.
Ad-hoc/Freelance Gardener
If you do not need a gardener on a weekly, regular basis, then looking at an ad hoc gardener on your books might be an option. In this setup, you would likely just book your gardener in for ad hoc jobs as and when you need it. So you might maintain your garden or outside space yourself. Or it does not need too much tending too. Your ad hoc gardener would likely be self-employed, and you would pay their invoices once they send them to you for the works completed.
This is a great option if firstly, you do not need a lot of regular work in your garden, and secondly, you want to spread the cost and not make having a gardener too expensive.
How can Polo & Tweed help?
So is it expensive to have a gardener? Now you know all the options available, and what can be done for every budget. And we can help! Polo & Tweed has the most professional, experienced recruitment consultants who are here to speak to you and help you find a gardener for your budget. We only have the best gardeners and groundsmen on our books who can do full-time, part-time and ad hoc work. We can advise on pay rates, and overall costs of you getting a gardener too.  Why not contact us now to see how we can help!