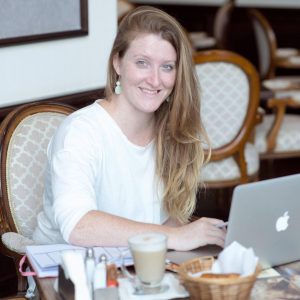 First off congratulations on your wonderful news! You are now faced with a crazy amount of options and choices as a 'mum to be' and this can either be really exciting or just too much hassle.  Every mum to be is different in their approach to childbirth, and Alexandra Rose, founder of The Mothership LTD shares her top tips in this fantastic guide.
Alexandra will cover some main questions you might have about Hypnobirthing including:
This is of interest to you
You can then do your own research after reading this article
Or you can cross it off your list and have one thing less to worry about.
Alexandra teaches the KG Hypnobirthing Method and was taught by Katherine Graves herself.
So what is hypnobirthing?
Hypnobirthing is a complete in-depth antenatal training programme designed to release fear and build confidence during birth.
Benefits of KG Hypnobirthing for Your Baby and You
You are likely to experience a more comfortable and sometimes pain free birth.
Your baby will arrive to a serene and relaxed environment, alert and ready to bond with you as nature intended.
The benefits to you are obvious, but the long term benefits to your baby cannot be over-estimated.
Length of labour is often much shorter with Hypnobirthing births.
Less drugs and medical intervention are used in Hypnobirthing births allowing your baby to develop naturally and easily after they arrive.
Your birth partner will learn how to support you and have a central and active role in the birth. A truly shared and loving experience.
Mums often bounce back quicker after a Hypnobirthing birth as the physical impact of giving birth is reduced.
What Will I Learn on a KG Hypnobirthing Course?
Breathing exercises
Deep relaxations
Visualisations
Very effective work to release fear and build confidence
Comforting massage
How the father can be your powerful protector and support
How your body is designed to give birth with efficiency and comfort
Knowledge and information about the whole process
How 'the system' that you find yourself in works, and how to work with it to achieve the best result for you
A simple practice regime to support you at home
Understanding how the mind and body work together
'The Five C's' of Hypnobirthing

What if?
If you are expecting your first baby, you may have the phrase on your lips, 'What if……'. The fears you have are often derived from the dramatic emergencies you have seen on television or the movies. KG Hypnobirthing helps to explain the 'What ifs' so you can safely leave them to your midwife. She is highly qualified in 'what ifs', but you need the knowledge to understand this.
From women who are expecting their second or subsequent baby, I often hear the words, 'If only…'. 'If only I had known, I would have made a different decision.' 'If only someone had told me.' KG Hypnobirthing saves you from saying 'If only…' after the birth, and helps you let go of a previous bad experience, so that the birth of your second baby can be a wonderful and empowering experience. You may find this hard to believe, but there are many mothers who can vouch for this. It is the second time mothers who REALLY know the difference that KG Hypnobirthing makes as they have experienced the difference.
Hypnobirthing is all about empowering the parents, telling you all your options and allowing you to research everything and then ask questions without having any right or wrong answers. Pregnancy and birth are thought of as a 'rite of passage' into a motherhood which already feels like a huge 'adult' word (we can panic about 'adulting' later, it's super overrated!) the positive news is that there are women who will be birthing with you all over the world, think of the amount of endless traditions, cultures and thoughts towards birth. There is not just one way and that is what makes bringing a mini human into the word so breathe taking.
You will always hear that 'Hypnobirthing is all about home births' its really not, its about empowering the parents to birth their way and supporting them through this time and informing them of their options. You have a choice, alot of Hypnobirthing Practitioners are midwives so they can support you if you decide to have a hospital birth etc.
Download 10 Free Positive Birthing Affirmations – Positive birth affirmations, statements for a positive birth, positive self-talk – these little gems are made to help programme your subconscious to tune into your natural ability to give birth, your strength and resilience.
You will also find the below resources for you to read through
Do not take the above as 'law' it is simply an informative platform.
If you wish to know more please do reach out or join the amazing KG Hypnobirthing Facebook Group. There is a wealth of knowledge is this group so please do make the most of this.
For more questions about Alexandra, or to learn more about her hypnobirthing work, you can visit her website.
If you need advice or would like to be connected with Alexandra or any other birthing specialists.  Please don't hesitate to get in touch with us today.