Do you know how to write a CV? We are a recruitment company with a global network of clients and candidates and are sent hundreds of CVs daily to review. Candidates compete for some of the most sought after positions in both the private and corporate service. Once we receive a CV, the team reviews it and considers if it meets the client's needs.  We try to match the candidates exactly to the needs of the client, as this is the nature of our business.  We aim to match our clients  to the perfect candidates by also considering personalities and a whole host of other aspects before  sending the CV to the client.
Writing a CV
Why not download our template standard CV and replace the details with your own to really speed things up. It's easy to edit (on Microsoft WORD) and you can use this CV anywhere you want.  Trust us, this will make you very very popular with us and all the other recruitment companies around the world!
Before we send CVs to clients we copy the CV data across to our Polo & Tweed template CV in order to protect the personal information of the candidate and to ensure that the client receives the same format of CV each time they receive a new applicant.  It makes it easier for the client to read the same format each time, and enhances our branding.  To ensure a speedy workflow, the team like to receive what they consider a perfect CV. Different companies have different criteria when judging CVs. If you are sending your CV directly to a client you can be as creative as you want but if you decide on a recruitment company to represent you, consider these top tips when writing a CV.
CV Format
So as we've explained above we take your details and write a CV in our agency template.  Therefore it's a bugbear of ours if you send us a PDF.  It makes our time to complete your CV increase tenfold; what normally takes us 5 minutes can take us up to an hour.  Needless to say, candidates who send us PDFs are often the last to get submitted to clients due to the length of administrative time.  So please write a CV in Microsoft WORD format!

Contact Details
Have you put all your contact details on your CV?  This may sound  rather  silly but you will be surprised how many applications/emails we get that say 'Hi, my name is X and I'd love to apply.'  Then we open their CV and no telephone or email has been included within the CV.  If you have emailed us or sent us your contact details another way, make sure your CV includes your full contact details:  Current Address / Mobile Number (include international dialling code) / Email address

Personal Details
Agencies differ, but we find that having this information clearly displayed at the top when you write a CV means we can easily see your suitability for the role and add you to our database.  In addition, it means that when we copy across your details to our agency template we can be more efficient with our time which will put you in good stead.  Make sure you include:
Full Name: (Many candidates do not provide this)
Date of Birth: (In the domestic service world our clients ask to know this)
Nationality: (It helps connect you to the client, as cultural connections can help your application)
Passport Nationality: (this is important as sometimes travel is required as part of the role and passport type is important information for the employer)
Availability: (A specific date, from January 2016 or immediately)
Location: (This can be the city you are based in)
Languages Spoken: (List all the languages and if some are conversational/basic, then make a note)
Driver: (Yes or No as sometimes this is a skill required for the role)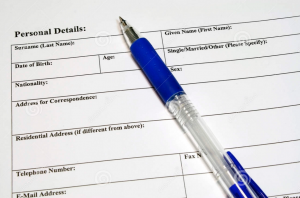 Profile
Underneath your personal details include a short paragraph about yourself to act as an introduction or profile.  We prefer you to write in the third person rather than the first person, as it helps us connect you with our clients.  Keep it concise and clear.  We have seen some introduction profiles that go on for 3 pages! Try to limit it to 100-150 words max.  If you can't be concise about what your best points are in that number of words, then ask your friends or family to help.  Waffles are great for breakfast but terrible for introductions on a CV.  A classic example of what we like is:
Chloe is a considerate, assertive and well-organised nanny with seven years experience working with early years and foundation stage. Chloe can learn new skills quickly and effectively, and enjoys working in a team capacity but is equally capable of using her own initiative where required. She has worked with VIP and HNW families in Saudi, Germany and the United Kingdom and is now looking for her next position.  She prefers to stay in long term positions and is both flexible and adaptive in her approach.  Highly educated at degree level, she prides herself in her attention to detail, love of children and the way she integrates with each family she works for.  Chloe is very hard working and always maintains enthusiasm because she loves what she does!

Photo!
Where we differ from the public sector is that our clients love to see a photo of the candidate on the CV itself. So it's important the CV represents your professionalism and integrity. Here are our top tips for a great photo that anyone can follow and achieve great results:
Don't use a passport photo as they make everyone look like a criminal (including us!)
Don't take a selfie. Surely you have one friend who can take your photo!
Natural light is best. Inside lighting, dark lighting, fluorescent lights all make unflattering photos
Try to keep it of your face, head and shoulders.  We know you love the dramatic scenery behind you but it's not really very relevant to us!
Don't wear accessories – Dark glasses, big hats are a big no no.
Dress the part, wear a suit or something that reflects your professionalism, a messy tracksuit won't make a great impression
No alcohol or cigarettes.  If you are having a night out on the town then it's not the right setting for the photo!
Smile/Neutral Expression!
Children. If you are including children in the photo, then make sure you have permission from the parents for it to be used in a public setting as it will be sent to clients.   
Work Experience
Next, our preference is for work experience.  ALWAYS put the most recent positions first, and end with the historical position when you write a CV.  Follow the same format for each job position.  We see hundreds of approaches to formatting and these are the two we prefer.
Version 1: In this example, you can see the months/dates worked, the role type and the location.  The candidate then goes on to give a general overview of the job she had and give the reasons for leaving. This format is clear, easy to understand and helps connect you instantly with the client.
May 2008 – Present
Full time Live in Nanny
Mayfair, London
I worked for a family of three in London for 8 years.  They had three boys aged 4, 5 and 7.  I helped the parents with all aspects of the family life, from cooking the boys meals to taking them to after school activities, helped with light housework and tidying up after the family, although my focus was on the children., travelled with the family for holidays and spent many wonderful summers in their family Chateaux in the south of France.  Additionally, I assisted the boys with homework, and supported the family during morning and evening bed/bath routine. I took the dogs for walks and helped the youngest boy with his additional tutoring (as he was dyslexic).  Also, I helped the mum with shopping and running errands and took care of the children during the holidays in the daytime with occasional babysitting at nights or over the weekends.  My hours were daily from 7am to 8pm with every other Saturday.
Reason for leaving: The boys were in their teenage years and all went to boarding school, so the family felt they no longer needed a full-time nanny.
Version 2: In this example, you can see the months/dates worked, the role type and the location.  In this instance, the candidate has included the family title as they are very VIP yet at the same time keeping their identity private.  They have listed the duties as bullet points and again gives a reason why they left.  This is very important in this example as it was only 8 months of employment and its important we understand why you left after such a short time.
January 2008 – September 2008
Part Time Housekeeper
The Saudi Royal Family, Hampstead, London
Duties:
Housekeeping

Supporting other staff and full time housekeepers

Laundry and turn down service

Silver polishing

Marble and bathroom care and cleaning

Care of fine garments

Cooking for the family when required

Running errands

Ironing and dry cleaning duties

Swimming pool care

Cleaning windows

Feeding the pet bird
Reason for leaving: The family moved back to Saudi and sold their house, meaning I was no longer needed in their employ.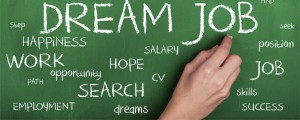 Education/Qualifications
Make sure you include all your education and qualifications when you write a CV, again clearly listed from most recent to historical training.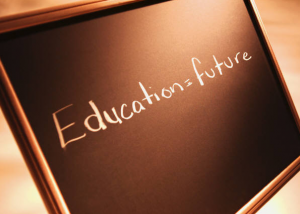 Hobbies/Interests
This is of interest but not always necessary.  If you feel it flavours you as a person include a sentence about it in your profile at the top of the CV.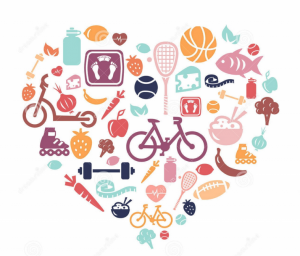 References
Don't include these on your CV as it just means we have to delete them.  We only send references once you've got past the first interview stage as this stops your references from being called multiple times before you've even met a prospective employer.  However, we have to follow up references ourselves to verify your details. Candidates with no references will not be accepted onto the agency books, and you'll be surprised how many times we've been passed references only to follow up and hear very negative feedback!  Pick your references wisely! We need at least two (although more is better) written or verbal references that we can follow up by phone or email.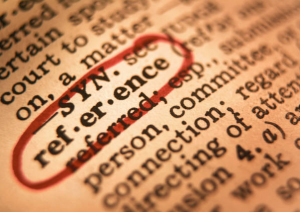 Candidate Portal
At P&T we have an incredible resource for our candidates to use to manage their own details and alerts for each new job vacancy.  It means that you can set your account to receive job alerts when you want them, and set them to not send when you are in a position.  Take the time to fill out the profile with as much detail as you can.  The more detail we have on here the quicker we can submit you to new jobs that you apply for.  You can register on the candidate portal or log in if you already have an account.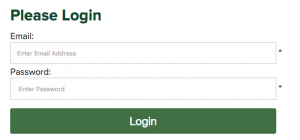 Still need our help?
Why not download our template standard CV and give writing a CV a go. Just replace the details with your own to really speed things up. It's easy to edit (on Microsoft WORD) and you can use this CV anywhere you want.  Trust us, this will make you very very popular with us and all the other recruitment companies around the world!