Are you looking to find the best maternity care in London? It can seem like a daunting task, but there is a multitude of options available. The key here is to remember that the "best" maternity care is the care that is right for you. Every birth is different and may need different things What is right for one person is not always right for another. Circumstances and situations change and what worked previously may not be right this time.
So here are some things you might like to think about when planning for such a precious and special event.
Hospital or Home Birth?
When looking at how to find the best maternity care in London, start with the basics. Do you know if you will give birth in the hospital or at home? You might not fully be in control of this in the end, but you may have a preference. Be realistic and take on board what the professionals are telling you. If you are at risk of complications you may be advised to only give birth in a hospital where all the possible backup needed is available. There are many excellent private maternity hospitals and wards in London. However, if you are opting for a home birth, it is wise to employ a private or independent midwife to deliver your baby at home.
Current Family Situation
Think about who might look after any siblings, where will they be if you are delivering at home? Do you have someone to support you during the birth? Not everyone has a partner or wants their partner to be there. There is a whole myriad of reasons why your partner may not be able to be with you. If this is the case, consider employing a private midwife or birth doula who you can get to know before you give birth.
They can be with you at birth. Also, depending on where you are giving birth and the package you have paid for, your midwife will either be delivering your baby or supporting you as your birth partner. You may not have heard about a birth doula before, but you can read more about how they can help here.
If you are giving birth in a private hospital, make sure you are clear on what is included in your package.
Private Antenatal Care?
Private midwives can provide antenatal care for you. These appointments make sure you and your baby are doing well. They give you a chance to discuss any issues and will give you the information and power to plan the birth as you want it to be.
Appointments with a private midwife are often more flexible as to when they can be scheduled. These appointments are conducted in your own home. A private midwife offers continuity of care. This means you will normally see the same midwife throughout your pregnancy and get to know her.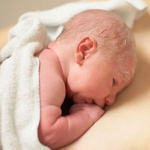 Typically, you will also have the backup of your midwife between appointments via telephone. This is great for any niggling questions or any problems you can contact them before your next appointment. Group parenting classes are also an option. However, they are not for everyone. You may not feel comfortable in a group or your own schedule may not allow for you to attend. So a private midwife can provide this information to you in your own home.
Support During Birth
If you choose to give birth in a hospital, your midwife can be with you at home during early labour supporting you and will then go with you to the hospital and continue to support you as your birthing partner. Please note some private hospitals offer midwife lead care, in this instance your midwife would not be with you at home in early labour.
If giving birth at home, your midwife will be with you every step of the way. At home, you are calm and comfortable in your familiar surroundings. You will have got to know your midwife as she will have provided your antenatal care, so she will know what your plans are for the birth.
You may choose to have a midwife who is experienced in certain areas so that you feel comfortable and at ease that she can help you during your delivery. Remember, however, there are more risks associated with home births. This is due to the fact that you don't have immediate medical equipment and support should it be required, so do think carefully if this is the right step for you.
Postnatal Care
Once the baby is born you will need some postnatal care. A private midwife will check you and your baby are doing well and they will carry out all the physical checks for the baby and you. They can also support you with breastfeeding and visit you in the hospital and/or at home to answer any questions you have. The number of visits you choose is up to you.
How Can Polo & Tweed Help?
If you are still looking at how to find the best maternity care in London, Polo & Tweed can help! When you and your baby return home you may want more support and a maternity nurse can help. You can read more about maternity nurses here and postnatal doulas here.  Polo & Tweed have the best selection of high end, experienced Maternity Nurses ready for you. Why not contact our recruitment consultants now to find the best match for you and your family.