Do you know how to find a long term gardener? There are specific strategies you can use and things to keep in mind. Finding a long term gardener for your house or estate is a big decision to make! So make sure you follow the right steps. So that you indeed find the right person for the job, and keep them with you long term!
Be Clear On What You Need
The first step in how to find a long term gardener for you and your household – is to be very clear on what it exactly is that you need. The clearer you are on what the job actually is, the bigger the chance of finding someone who will stay with you long term.
So before you start the recruitment process for a new gardener, take your time and make a list of all gardening tasks. This is really worth doing, even though you might think all the tasks are straight forward. Because as you find yourself adding things to the list, the job will become more and more clear.
There are many different gardeners out there, all with their own specialist skills and experience. So as soon as you are very clear on every aspect of the job, you can then match that.
Often time people make the mistake of rushing a job spec. Nt including everything they might expect. or not being clear on it, because they might assume it is a part of the tasks! Which can lead to confusing and unrealistic expectations. Your gardener cannot sense what you want them to do. So if you are not clear from the start, they might not live up to your expectations. Which can lead to a gardener leaving the job a lot sooner than you envisaged them to do!
Be Clear On What You Offer
A second point which is crucial on how to find a long term gardener is to be clear on what you are offering. Matching skills and experience is one thing. But you need to be very clear and open about what the job offer actually is. So that means being clear about salary and payment. The days and hours you would expect the new gardener to work. And any other things that might come with the job.
Some, most full-time gardeners, for example, get accommodation on the property. If you have space and want to include this in the package, make sure you have thought this through. Are you indeed happy with someone living full time on your grounds? And what are the rules – can they have visitors, for example? Do they get a car to use. And if so, can they use that only during working hours, or also when they are off work?
When it comes to working hours – do you expect them to do overtime? If so when could this be, how many hours, and what would the pay for that be? Also be clear on the rest of the package, days off, sick days and holiday allowance.
Before your new gardener starts you want to have all those things absolutely clear. If you do not, it again can lead to confusion or disagreement, sometimes even months into the new employment. And you would then risk having to start the whole process all over again!
Go Through A Proper Recruitment Process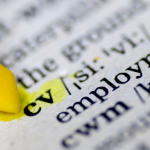 What the above two paragraphs really in essence describe, is making sure you are sticking to a proper, detailed recruitment process when looking for your new long term gardener. This can feel time-consuming and lengthy but is really worth it to get the result you want. A gardener that will work for you for many years to come!
As part of the process, also make sure you check references and follow up on any background checks, like DBS certificates. When someone is working in and around your property, it will give you peace of mind knowing all that is in place.
How Can Polo & Tweed Help
Polo & Tweed are the experts in domestic staff recruitment, including finding you the best gardener to work for you, anywhere in the world! We understand how important it is to find a new member of staff that will last. And how stressful it can be having to find a new person or change staff members! So why not let us help you. Our highly experienced team will guide you through the whole process from start to finish. Making sure no steps are missed and to get the result you are after. So you can find and hire a long term gardener, for you and your household!