The laundry basket. What does it look like in your house? Is it forever overflowing? Or are you always on top of the laundry so there the basket is hardly ever full up? Especially with children, it can feel like laundry can be a never-ending task. Just when you think you have reached the bottom, a new pile magically appears. Doing the laundry might never become your favourite tasks, but knowing how to do the laundry very well will make it a less daunting task. You will also get quicker when becoming more efficient!
So, how should you do laundry very well?
Read The Label
This may sound simple and straight forward, but you'd be surprised how many mistakes could have been prohibited by properly reading the label of the garment you are trying to wash.
Knowing what type of material it is can already make a big difference. Some items are suited for any type of machine wash. Some items will be ruined forever if they go into the washing machine! And then there are also items, such as fur, who really do not even like water. So they require an even more specialist approach. So before you start chucking things into the washing machine – make sure you read that label!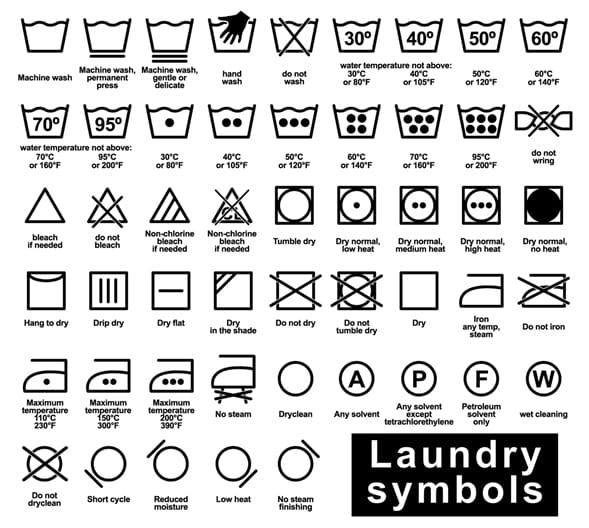 Separate your Laundry
A key element in how to do your laundry very well is to make sure not to mix any items that do not belong together. A simple example is having that dreaded red sock landing in your whitewash – everything will turn pink! But it also counts for different types of material. A pair of jeans, for example, should not be in the same washing cycle as wool or other delicates. So yes, it will come down to checking the label again. Separate colours, but also material and what kind of wash cycle the garment needs!
Check Your Garments
So now you have checked your labels and separated your laundry accordingly. You are not good to go just yet! Make sure that, before you put anything in the washing, you check it thoroughly. This should be for the following things:
Check pockets and make sure they are empty
Close/zip up any zippers
All denim items should be turned inside out
Delicates should go into a special laundry mesh bag
Any spots or stains? Stain treat these separately before throwing it into the wash!
Hand Washing
You would be surprised how many garments you have actually require handwashing. Now that you read your labels and know what they all mean, you will recognise this quicker. But when in doubt, it is always better to handwash and not take any risks.
A washing machine cycle can simply be too intense movement-wise for delicate fabrics, so you do not want to ruin your beautiful new dress by putting it in the washing machine!
If you decide to hand wash, use a basin or sink. Fill this with warm water and a little (suitable) detergent. Make sure to check which type of fabric you are using and follow the guidelines per type of fabric. Make sure to rinse properly so all the detergent is out, and hang to dry as per the requirements of the garment.
Dryer
Having a dryer can be a really great addition to have for your household – especially if you go through lots of laundry! A dryer is perfect for drying non-delicate garments, perfect for if you cannot hang laundry out to dry outside. But also to dry it nice and quickly and give it a really fresh feel.
Make sure that when using your dryer you again read the labels on your garments. You would be surprised how many items are not suited for a dryer, so make sure you check this every time.
Tip: You can add two (clean) tennis balls to your dryer to help keep the sheets from getting tangled.
Maintenance
You would be surprised how quickly your washing machine and dryer can get dirty. It is vital that you clean, empty and upkeep both the washing machine and dryer regularly. From cleaning the filters through to wiping or Hoovering our hair and grime. You can also buy specialist products to pop into your washing machine to give it a special cleaning cycle.
How can Polo & Tweed help?
Has this article inspired you to do the laundry very well? Great! However, you might have realised how much of an effort it really is to do the laundry very well. And it might be worth it investing in (part-time) help to take some of these tasks away from you.
Polo & Tweed can help you in finding the right help for you around the house. Whether this is a part-time cleaner, or a full time live-in housekeeper – we have them all! Not only can we advise on how to hire, we can take the whole process out of your hands and find the perfect help for you.
If you would like to know more about how we can help, please do get in touch with us here and one of our experienced recruitment consultants will be in touch to discuss the next steps.