Do you have a live out Housekeeper? Have you ever reviewed the skills your live out Housekeeper has? There might be many things they will be able to do which you didn't have a clue about!
Keep reading to find out the hidden skills your live out Housekeeper may have – and how to use them.
Firstly, please note that every housekeeper is different. Every housekeeper will have a unique set of skills besides their cleaning and organising tasks they perform every day. But that is exactly what this article is aiming at. Getting to understand those hidden skills and specialities your live out housekeeper has. So that this can help you even more in supporting your life and family.
Cooking and dinner parties
Many housekeepers love cooking, and have done it many of times before in previous roles. Speak to your housekeeper about this. Do they cook? Are they passionate about food, recipes, and developing meals? They might have done a cooking course, or be a naturally gifted chef in the kitchen. We might have uncovered a great hidden skill your live out housekeeper has!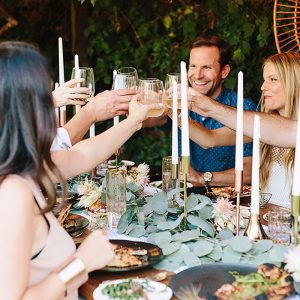 The possibilities when finding out your housekeeper has hidden cooking skills, are endless. Think about having fresh breakfast made every morning. Or packed lunches to take to work or school. Meal prep done for when you come home in the evening and healthy snacks in the fridge. Take this one step further and find yourself hosting dinner parties for colleagues or friends – with all food cooked and served by your live out housekeeper!
Childcare
This is a must to find out if you have children. Chances are your housekeeper will already be around the children. Do they get on well, does it feel natural? Some people will have natural childcare skills and they will feel comfortable helping out. This helping out can grow into a full task as part of their job description. Doing the morning routine, getting the kids ready for school. Picking the children up from school, taking them to clubs and activities. It can save you time doing it yourself, or money if a nanny would normally do this.
Just make sure – when a live out housekeeper is working near children you might want to get a DBS check done before they start. You can read more about it here.
Clothing Care
Do you have a lot of delicate clothing, or designer items? This is where some hidden clothing care skills for your live out housekeeper will definitely come in handy! A housekeeper who know their way around mending clothes in invaluable. They can sew buttons, repair rips and cuts and might even be able to fully tailor clothes.
Caring of handbags, especially designer ones, takes special skills and knowledge. But your live out housekeeper might well have done this before, and know how to clean stubborn stains off delicate materials. It will save you having to go to a specialist for it, and the housekeeper can make a schedule to make sure no handbag will ever be left dirty.
Interior Design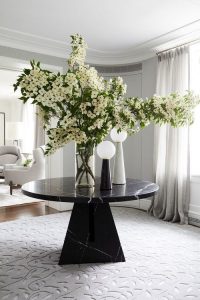 Having a keen eye for detail is an important set of skills every housekeeper should have. But what if we take that one step further, into interior design. For example, your housekeeper might have great eye for how a room should be furnished. Creating more space in small areas, or maybe giving the room or the whole house a completely different feel.
The housekeeper can source materials, shop for new furniture and styles to transform your house. Even things like flower arranging are not uncommon skills for a live out housekeeper to have. And the right flowers, plants and layouts of this can really transform the look and feel of your home.
How Can Polo & Tweed Help?
At Polo & Tweed we have many amazing live out housekeepers on our books. And because of our thorough selection process, we know exactly what hidden skills these live out housekeepers have. Making us able to exactly match the right person to your requirements and household. Do get in touch here to speak to one of our recruitment consultants about finding a live out housekeeper or give us a call on +44(0)203 858 0233.