When you are looking to find a gardener it is good to know you can really find a gardener for any budget! It all depends on what you need, and what your outside space requires. But even with a limited budget, you can still find a gardener to help you out.
Find out here what gardener could be suited for the budget you are working with!
Limited Budget
If you have a (very) limited budget, there could still be opportunities for you to have a gardener help you out with your outside space. It really depends on what you need your gardener for. But if you are happy with someone coming, for example, once a fortnight. To do an overall clean and upkeep of your garden for several hours. Then it can be a very affordable option for anyone with a limited budget!
If you re unsure about how much time your gardener might need. This is something you can discuss with your gardener when you are interviewing them. They will have a much better idea of the tasks at hand. And they will be able to advise you on how much work is required. Per week, per fortnight, or perhaps only even per month.
Minimum Wage
If you have a gardener working or you on a part-time or on-call basis, you will most likely agree on an hourly rate. Make sure that what rate you pay, is at least the minimum wage of the country the gardener will be working in. Even if your budget is limited, you are really obliged to at least pay minimum wage. As with everything, high quality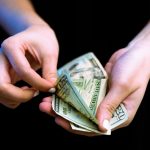 will cost more. And it is worth paying a little more for a great gardener with excellent skills. It will also make someone loyal to the job. Which means they would be less likely to move on to another job soon.
Be Realistic With Budgets
When you have a limited budget, it is important to be realistic about your spending. Do you need a gardener? Is it a necessity? Because, if you do hire a gardener, you want to make sure you will be able to keep paying them for their work. If they start relying upon the work, it is unfair on anyone if you would have to let them down again only after a little while.
Flexible/Higher Budget
If you are able to spend more money on your gardener, automatically more options will be available for you. If you indeed require a gardener more regularly, you might want to look at offering parttime or fulltime employment. It will give you and your gardener longer-term stability. And you can really build up a long term solid employee relationship.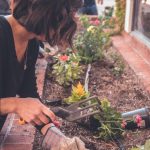 If you have a large garden or outdoor space, it might well be worth it having a gardener coming in for set hours every week. It will give you the stability you need. Knowing that your outside space is looked after and kept up all year round.
There are also options for a gardener to live-in if you have space and the right set up. If you do have, for example, a cottage on your grounds. That might be a nice accommodation for a gardener to live on your grounds and do their work from there.
Gardener salary
If you are unsure what sort of salary you would be looking to pay a gardener, below offers a handy overview for full-time work. But please know that salary offers can differ from job to job. Depending on the tasks, location, and set up of the role. So the below will only serve as a guideline on UK gardening salaries for domestic household gardeners.
Entry-level/Less experienced Gardener & Groundsperson – 2-4 years experience. 
Expect a salary of £430-£600 gross a week live in and £510-615 gross a week live-out.
Yearly salary range from £24,000 gross to £32,000 gross.
Mid-level/More experienced Gardener & Groundsperson – 4-8 years experience.  
Expect a salary of £610-780 gross a week live in and £6120-865 gross a week live-out.
Yearly salary from £32,000 gross to £45,000 gross per year.
High level/Very experienced Gardener & Groundsperson – 8+ years experience.  
Expect a salary of £790+ gross a week live in and £870+ gross a week live-out
Yearly salary from £45,000 gross upwards.
How Can Polo & Tweed Help
Are you looking for a gardener for your house or grounds? Whatever your budget may be – Polo & Tweed can help! We have the best selection of gardeners on our books who are all extensively vetted and checked. So that you can select the right new gardener for you, with the peace of mind that they will be the right fit for you. Why not contact us directly here to speak to one of our recruitment consultants, to get the process started.