Eamonn Holmes, a well known British TV presenter and personality, met with Lucy Challenger, CEO of Polo & Tweed and one of her British Butlers to learn the art of Silver Service. Filming for their new series on Channel 5, Eamonn was set the task of learning the skills required to set the perfect table – performing duties expected of a Butler by the Queen and other wealthy families who employ staff.
Here are the videos of when Eamonn met Lucy.  (With some special behind the scenes photos!)
Part 1
Part 2
Part 3
Behind the Scenes!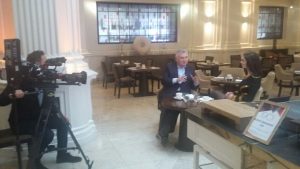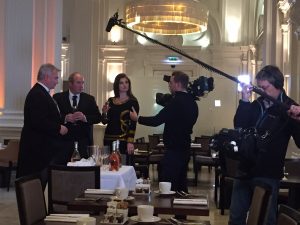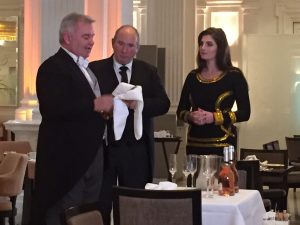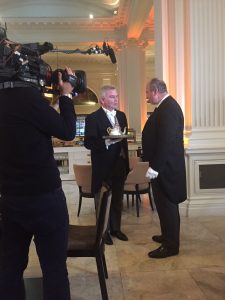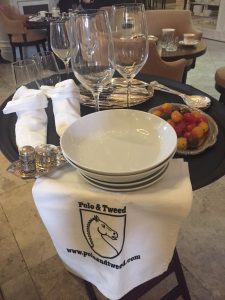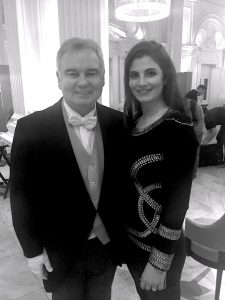 Would you like to learn the amazing art of Silver Service? We run regular group and private training in the UK and around the world.  You can read more about our Silver Service training here, and if you'd like to speak to us about organising training please don't hesitate to get in touch with us here.