Online training is becoming a more and more common way for people nowadays to obtain certificates and take training courses. And rightly so. There are many reasons why online training, also called e-learning, can be really beneficial. And sometimes even more suited than in-person training. It definitely is true that e-learning really is an investment in your career!
What Is E-Learning
You might not be familiar with e-learning, or online training courses at all. But if you want to make an investment in your career, training is an excellent option. And e-learning is definitely a great investment for your career.
So. let's have a look first at what e-learning actually is.
Online training has come a long way. There have always been online training courses, but only recently has technology caught up in a way that they are really worth it. Meaning that you can expect the same high-level content from an in-person training course. However now accessible to you from the comfort of your home. Or wherever you are in the world!
Many question the effectiveness of e-learning courses when it comes to learning practical skills. But this is where the new development of courses has really come in, and made a difference. Now with clear video technology, students are able to see trainers perform the tasks they need to learn, practise and get assessed on their newfound skills too.
More Cost-Effective
E-learning is an absolute investment in your career. Not the least because it actaully is a very small investment financially you will have to make. With potential equal effects to doing an in-person training course. Because of the ste up of online training, many e-learning courses are cheaper than their in-person options. But with high level content, nd if you apply yourself properly, you will still be able to learn an amazing amount from your e-learning training course.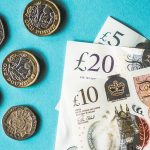 More Time Effective
Another reason why doing an online training course is such a great investment, is becuase it is so much more time effective than other courses. With your e-learning course, you are in charge of the timeline. You don't have to do the whole course in one go. You can simply stop, pause and restart whenever you are ready. This will enable you to do a training course even when you are reallky busy – as you can fit it into days and time off from work. So rather than waiting when you can take a long weekend of work, you can get started straight away!
Make Your CV Stand Out
Having a high quality training course cerfiticate on yur CV will make you stand out from the competition. In todays competitive domestic staff market, you will have to showcase what makes you special. And investing in extra training and education shows that you take this career seriously. You are willing to spend your own time and money in bettering your skills and knowledge. And perhaps the future employed was just looking for someone with extra skills to bring to the job! It can really make the difference between your CV ending up in the dreaded 'no' pile, and getting invited for interview!
How To Get Started
So are you ready to make that investment in your career, and sign up for your first e-learning training course? Polo & Tweed is here for you! Our wordfamed training academy has all its courses available as e-learning,  online options too. And you can get started straight away online. Or, ifyou want to find out more about what training options would work best for you do contact us here now. And let's give your career that boost with online training!