Protect Your Family & Home
Hiring domestic staff for your home and family can be a somewhat stressful process.  Alongside finding the perfect candidate, it's not just as simple as the right personality match. You have to ensure that the candidate is honest, trustworthy and above all who they say they are.  As an agent it's our duty to ensure that we protect our clients and the vetting process during domestic staff recruitment is something that we do for every candidate who goes to meet a client.
We check their references (by speaking to them or emailing them), we ensure they have the correct certificates on file that collaborate with their education/certification history and we get clarity on their DBS (criminal background check). Coming to us as an agent ensures peace of mind for our clients (rather than using Gumtree to find your next member of staff).  But what more can a client do in order to protect themselves during the recruitment process. Here is our guide to the best ways to protect your family and your home.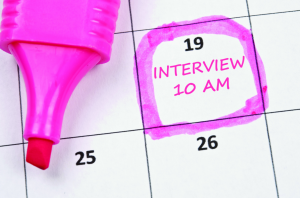 1. Multiple Interviews
Many of our clients will ask their PA to conduct the first round of interviews.  Even if you decide that you want to conduct the first round of interviews (or indeed don't have a PA), arrange at least two interviews.  This will give you a clear feel of the candidate and allow you to see them on different occasions.  Ask a friend, or family member to join you, as multiple people whom you trust can help interpret the candidate background.  Different approaches to interview will help glean different information.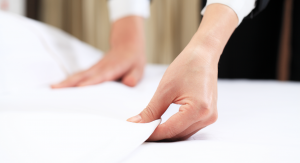 2. Trial
At Polo & Tweed we always recommend trialing a candidate before you hire them.  This can give you a clear insight into the way they act and behave and this may differ to how they have conducted themselves in interview.  You don't want to get tied down employing someone who isn't right for the positions, so ensure that you conduct a trial or a probationary period (if going straight for an offer).  Also ensure that the candidate is supervised during the trial, for example if it is a Nanny position, you can allow the candidate to spend some time alone with the children getting to know them, but do this in a safe space (for example in your home) and don't let them take the children outside of the house without supervision.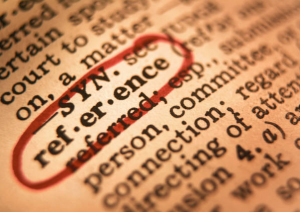 3.References
One of the most important steps in domestic staff recruitment is to check the candidates references.  Ideally you should call them, verify the dates they worked for the person, and get a general outline of the duties they conducted.  As for both a personality reference and then a work reference (as they might be very different).  Ask them what the reason was that they left (if that is appropriate) and if they would recommend them.  You don't need to go into detail about your own position, but if you need specific information (perhaps you need to have a Nanny who has previous experience working with twins) you can ask them this specific information as to how to pertains to your position.  By checking these references yourself you will have a good idea as to the candidate's working history.  From time to time it can prove difficult for our candidate to obtain references, particularly if they have worked for a very VIP or HNW family as the nature of this role means that discretion and confidentiality makes it difficult for the candidate to provide a reference.  However in this instance as an agent we accept letter headed references sent to us, that may have the contact information redacted, but will show us that it is a true reference.  Even VIP and HNW clients have PAs who can verify employment history.  Be very wary of a candidate who says that they cannot get references.  Polo & Tweed will not send anyone to interview who doesn't have at least 2 references, and you should also demand this as a client.  Otherwise you are taking a risk that the information on their CV is incorrect or worst case scenario made up.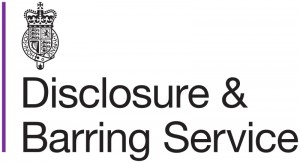 4. DBS (CRB)
A DBS check is a government check that employers ask to see as proof of criminal history, or lack thereof.  Not all candidates have them (as some clients don't request them) and some candidates join us with expired DBS (as they may have had one but stayed with a family so long it has expired).  We don't request candidates to renew/apply for a DBS until they are interviewing and a client is interested in them as it costs the candidate money to process this.  However we recommend that all clients who consider hiring staff look to acquire a copy of the candidates DBS.  You can't do this on your own, you have to ask an agent (like ourselves) or a company to process one.  We take the candidates information, previous addresses, passport etc and this gets sent to a government run department who then trace the candidates life and history.  If the candidate has lived abroad this can take slightly longer to process as the British government reaches out to the international departments.  When the DBS comes back, it will be sent directly to the candidates current address and the agent then requests a copy.  As the client you can be sent the copy by the agent or the candidate.  It will either come back clear (which is the most common) or it will not.  At Polo & Tweed we do not discriminate against candidates and if they have something appearing on the DBS then it is down to the employers discretion as to if they wish to continue considering them.  We very rarely see a DBS come back with a criminal history, but if we do, we always reveal this to the client very early on, and if required we may remove the candidate from our agency if we feel that they are not suitable for our clients consideration.    DBS will not show parking fines or points on the licence, only criminal records or offences in this nature.  When working with or around children it is vital that you require the candidate to have a DBS for protecting the children.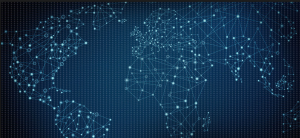 5. Additional Background Check
Although a DBS check is a good way to show criminal history, many of our VIP and HNW clients want to have a greater peace of mind.  After all, we've all heard about horror stories and we want to avoid them.  Therefore the next logical step is to do a detailed background check on the candidate you are looking to hire.  We personally recommend using Pelican Worldwide who have dealt with HNW and VIP clients and give an excellent service.  This is a premium service, and should only be done on candidates that have been selected to trial/offer.  Most of our clients who use this type of service will conduct interviews and then when the candidate is getting closer to selection, this process will be undertaken.  You receive a detailed report from the company outlining the history of the candidate and will flag any areas left undiscovered in the reference and DBS checks so far.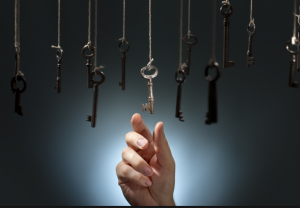 6. Trust your Gut!
Even if you've followed all the steps above, the most important thing to do is trust your gut.  If something doesn't feel right, don't ignore it.  Clients can exhaust all the above list and still not feel something is right.  Try not to be paranoid, but at the same time, if it doesn't feel right then trust your instincts.