Full Name:  Claire Brahams
Age: 33
Profession: Professional Nanny
How did you decide to become a career nanny? I became a nanny as I love and adore children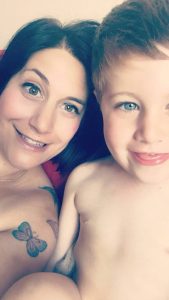 When you say you've served as an extension of the parent, what do you mean? I've always been part of my nanny families as a real co-parent role.
What can you tell me about your salaries and packages? Before I took my children to work I took £2000/£2500 a month. Now I work with my both my children I earn half.
What should a family look for in a nanny?  A family should look for someone kind, warm, outgoing, organised, on the same wave length with discipline.
What's the most difficult experience you've ever faced in your professional career and how did you overcome it? The worst experience for me was of child abuse when it was clear one of my charges was being physically abused.  I called Ofsted and child services and then left the job.  It broke my heart.
What are the biggest challenges you've faced? Biggest challenge was working with a child with ADHD and autism violent tendency as I was attacked a few times.
How do you handle picky eaters? Picky eaters I make food fun include the child with food preparation and all about positive praise and patience.
What do you do when children won't go to bed? I don't have children that won't sleep as I'm strict and give boundaries!
Lastly what are your dreams and hopes for the future? Dreams to work with mentally and physically disabled children