Quality is paramount to affecting guest satisfaction.  Without quality and attention to detail, the brand will eventually struggle and fail.  So what is quality and why is it an integral part of hotel and guest service and guest satisfaction?  In a highly competitive industry, each hotel, no matter how small or how many stars, must strive to reach the highest level of possible quality for their guests.
So what are the benefits of training your hotel staff?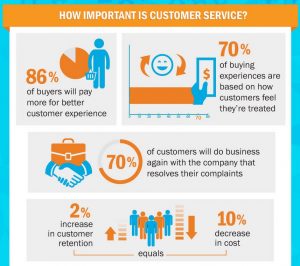 Quality Service
Clients yearn for quality service.  No matter how small the service might be, they are looking for excellent service.  The quality of the service will be reflected in the overall guest satisfaction and the level achieved.  This may of course vary from the type of service provider.  A youth hostel for example might provide guest satisfaction by providing simple, yet clean beds and rooms for their backpacking guests to sleep in, whereas a luxury 7* suite in Dubai with personal Butler service should be expected to hit a much wider range of quality services.  It ultimately doesn't matter the type of service provided, it is the quality and the way it is provided which will have an intrinsic effect on guest happiness.
You'd be surprised which countries have the highest guest satisfaction.  This fun infographic helps summarise this important effect of staff on guest satisfaction.
Incompetence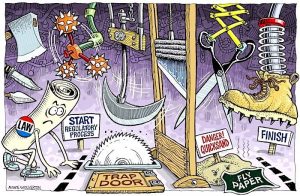 Incompetence is a dangerous issue within the hotel industry.  There is an ever-evolving business model, and in the past, high achievers were awarded.  However, the problems which might arise from this is that the staff members' natural flair and talent is not being explored, and you'll get stuck in a rut.
The employer plays a defined and important role in defining what is competent and incompetent for the staff in their employ, and without these clear defining aspects you are unable to manage and obtain a standardised level of quality.  The fear is that the overall team productivity will be decreased and ultimately the business will lose money and revenue, wasting precious time. Time = money, don't waste it by allowing incompetent staff to affect your daily routine and flow.  Not only will incompetence mean that you'll lose money through active duties being performed badly, it is highly possible the guests will not return – this will lose you repeat business – never a good thing.
The Solution: Train Your Hotel Staff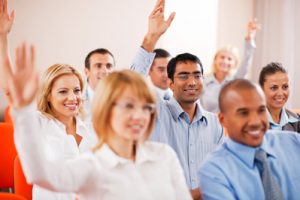 The good news is, incompetence can be resolved.  Hotel staff can be taught clear boundaries and ideals to reach, giving them expectations and goals, and incentivising their reasons to do the work.  There are multiple areas your staff could be trained in – from management, teamwork, to skill-based duties such as housekeeping, F&B and concierge and front of house.  Ultimately the more the staff are trained and understand the brand's core values, the easier they can perform their duties, and the more money the hotel will make.  In turn, the salaries will increase, and your staff happiness will grow.  It's a win-win situation.  Train your staff and see your guest satisfaction grow.
Tailor-made Training Solutions
Training providers will vary in the services they can give you. The most important thing is that they mould to fix your brand. Instead of them using a prescribed one size fits all approach.  You need to have a training company that can assess what areas need to be improved. After that, they should structure a training programme to make this happen.
How Polo & Tweed Can Help
Polo & Tweed has worked with hotels and staff from around the world. We are experienced at both assessing what is needed, executing the training. And then ensuring that the standards are continued even after we have left. We help staff find confidence in their skills and help management plan for the future.
Ultimately, by having trained, highly skilled staff – the improvement to overall guest satisfaction will be substantial.  After all, guests want a high-quality service. And by providing your staff with competence, confidence and passion for what they are doing, you'll see that guest satisfaction grows.  Allow your brand to flourish and grow. Be the best you can be. And allow your staff to flourish with staff training.
If you'd like to know more about our staff training programmes we'd love to hear from you.  Please get in touch with us here and we can discuss all our training options with you, and show you the benefits of hotel staff training!