Estate Managers are well known for their high work ethic and busy work schedules. Have you ever wondered what a day in the life of an Estate Manager looks like? Oliver, an Estate Manager in a country estate in the Cotswolds, United Kingdom, is telling us all about his day.
A Good Start To The Day
6:00am
I wake up and start my day by checking my emails and reviewing my schedule for the day. I prioritise any urgent requests or issues that require immediate attention and plan out my day accordingly.
7:00am
Time to head to the estate office, which is located within the grounds of the estate. Then I meet with other staff members to discuss the tasks for the day and go over any updates or issues that need to be addressed. Additionally, making sure to check in with the head gardener and other grounds staff to ensure that the gardens and grounds are well-maintained and that everything is in order.
8:00am
I spend some time reviewing financial reports and budgets, looking for ways to optimize costs and improve efficiency. I may also work on projects such as planning events, coordinating with contractors for repairs or renovations, or researching new equipment or technology that could benefit the estate.
9:00am
I might have a meeting with the owners or clients of the estate to discuss any concerns or issues they may have. I provide updates on the estate's operations and ensure that their needs and expectations are being met.
10:00am
In the morning, I take a walk around the estate to inspect the buildings, grounds, and livestock. I make sure that everything is running smoothly and address any issues that I come across. I also meet with tenants or residents of the estate, answering any questions they may have and addressing any concerns they may raise.
An Estate Manager's Afternoon
12:00pm
This is the time I take a break for lunch. Occasionally, I will eat at a local pub or restaurant, or I'll pack a lunch and enjoy it on the estate.
1:00pm
In the afternoon, I work on administrative tasks such as responding to emails or making phone calls. Also, attending any maintenance or repair issues that need to be addressed. Doing this work either by myself if I
am able to, or by coordinating with contractors or service providers.
3:00pm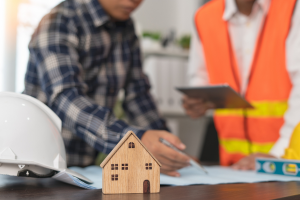 Meeting with contractors or service providers such as electricians, plumbers, or landscapers to discuss ongoing projects or arrange for new work to be done. Ensuring that they have the resources they need and that their work meets the high standards set by the estate.
5:00pm
Wrapping up my day by reviewing the progress of the day's tasks and preparing for the next day. Attending any urgent issues that have come up during the day and ensuring that everything is in order before I leave.
6:00pm
After a productive day it is time to head home! Often I choose to take a scenic drive through the Cotswold countryside and enjoy the beautiful views. In the evening, I relax and pursue my personal hobbies, knowing that there will be another busy day ahead of me tomorrow.
How Can We Help?
Feeling inspired after reading Oliver's day in the life as an Estate Manager? Here at Polo & Tweed we source the top candidates and clients and help them with their searches! Whether you are an employer looking for an Estate Manager, or if you are looking for work as an Estate Manager we can help! Reach out to our team and our fantastic recruitment consultants will be in touch!