Domestic & Hotel Fire Safety & Awareness Training
Fire Awareness Specialists in London
We excel in supporting high-end and specialised properties.
We are able to fully build a new and effective fire awareness procedures based around your property and your existing staff.
Tell us what your needs are and we
will find the right package for you
.
Truly Understanding Your Needs

– We take the time to thoroughly understand your needs so we know exactly what criteria to filter for.

Bespoke Creation

– We are sensitive to the unique aspect of each property and the staffing currently in place

Time Saving

– We know your time is limited and we work to save you time. We look to find the most effective routes to update existing fire awareness procedures or create completely new ones

Quality Guarantee

– Led by Lucy Challenger, CEO and founder of Polo & Tweed, Lucy and her team of experts are the best in the world
Tell us what you need and we'll take care of the rest. We are ready to start your fire awareness update today.
Benefits of Fire Awareness Training
Prove your Legal Compliance and Avoid any Lawsuits

Protect yourself and your Staff

Private Training Offers you Complete Flexibility

Offering In-Person or Online Training to Suit your Specific Needs
Call or fill out our contact form to learn more
About Our Fire Awareness Training
Our Fire Awareness Training is a unique setup which many of our clients undertake for three main reasons:
Personalised Training – Our trainers are highly skilled industry professionals and the best in their field. They are able to quickly assess which areas of training your staff require in order to reach the level of compliance you seek.
Protect Yourself – By reviewing your fire awareness procedures, and ensuring your staff are up to date, you are protecting yourself as an employer against future lawsuits.
Short & Efficient Solutions – We understand that time is precious.  Our training can be fully adapted to fit within your specific timeline and schedule.
We have provided numerous fire awareness training days. We know how to adjust the training to fit your specific needs.
About Our Trainers
We have strict requirements for our trainers because we want the absolute best for our students. Perfection comes with the territory – it is a core value for our students and thus must be a core value for our trainers. If you have special skill requests for your training, let us know and we'll pair you with the best fit.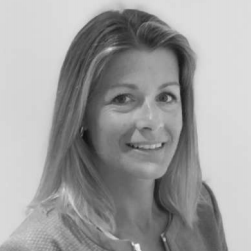 Alexandra Parker-Larkin – Head Trainer
Alex has over 20 years of experience in working onboard Super Yachts and the luxury domestic service industry.  She has personally worked with VIP clients, HNW properties and luxury interiors. She teaches Housekeeping, House Management, Silver Service, Etiquette and all our training with passion and integrity, and she thrives on seeing her students develop and grow.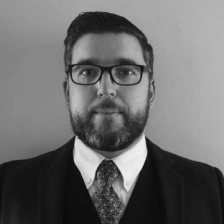 Sam Bigwood
Sam is one of Polo & Tweed's most sought after trainers. From a British Royal background, Sam's career has led him to be one of the highest calibre Butler trainers. He is youthful and modern and understands what 5* luxury service is. Sam has a lovely personality and a cheery outlook, he is upbeat and enjoys bringing fun to his teaching. Sam teaches our group, private and online training.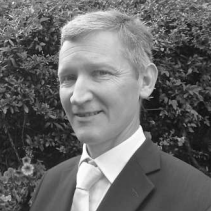 Peter Lowell
Peter is a highly sought-after British Butler, who has worked in training Chauffeurs through to Silver Service. His eye for detail, his inspiring personality and his ability to inspire his students always shines. He has worked around the world and understands the different needs and etiquette of the different cultures. Peter is a wonderful trainer who our students love. He teachers our group, private and online training.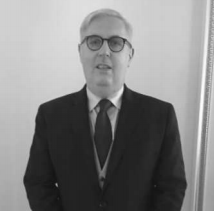 Hugh Mackie
Hugh is considered a traditional British Butler. Having worked extensively for HNW, Royalty and celebrities throughout his career, Hugh understands what it takes to get the job done. He is effortlessly polite and well-presented and kind, with a brilliant energy and spirit. Hugh is a member of the Guild of Toastmasters.  He is discerning and cheerful.  He teaches our group, private and online training